Regional Queensland approvals hit rock bottom
Regional Queensland approvals hit rock bottom
13 March 2019
THE DOLDRUMS have clearly set in for building in Queensland, with the latest round of building approvals showing a record low set for regional Queensland.
Regional Queensland* approvals dropped to a mere 5,658, well shy of the 10 year average and in stark contrast to their peak of almost 15,000 in 2008. Right now regional Queensland combined makes up less than 15 per cent of the state's total approvals.
Every region in Queensland experienced drops in the past three months. Mackay & Whitsunday was the only region to experience a rise over the 12 months to January, according to Master Builders Deputy CEO, Paul Bidwell.
"Worst hit over the 12 month period were Central and North Queensland, which both reported drops of 40 per cent," Mr Bidwell explained.
"In the past three months, the downturn has also been felt in the south east, with the Gold Coast recording a 45 per cent drop, Greater Brisbane a 30 per cent drop and Sunshine Coast falling by 10 per cent.
"Across the state, figures fell by 11.2 per cent, with the housing sector dropping by 6.2 per cent and unit approvals down by 18.7 per cent.
"We've been warning for months that building approvals are on the decline and the latest figures indicate a period of economic uncertainty ahead.
"It's never been more important a time for the Queensland Government to consider stimulus measures that will boost demand in both the residential and commercial sectors.
"These latest figures clearly tell us 2019 is going to be a tough year; tougher than 2018 and we're open to solutions.
"First steps to helping the industry to continue to deliver the housing that Queenslanders need would be reinstating the First Home Owners' Grant Boost in regional Queensland and ensuring that the state government's capital expenditure targets the building industry where it is needed most.
"Government must also consider the uncertainty and dramatic change our industry is going through before making any further policy decisions that impact building and construction businesses in Queensland. Now is not the time for any level of government to be introducing changes that will increase the cost of doing business."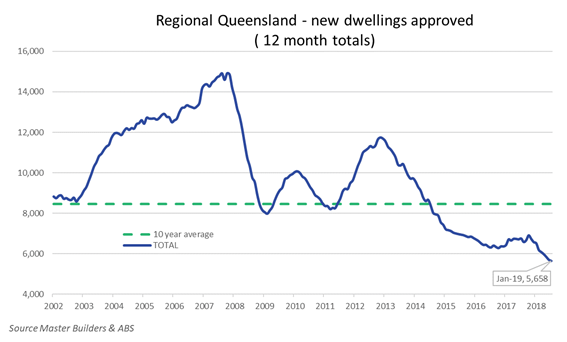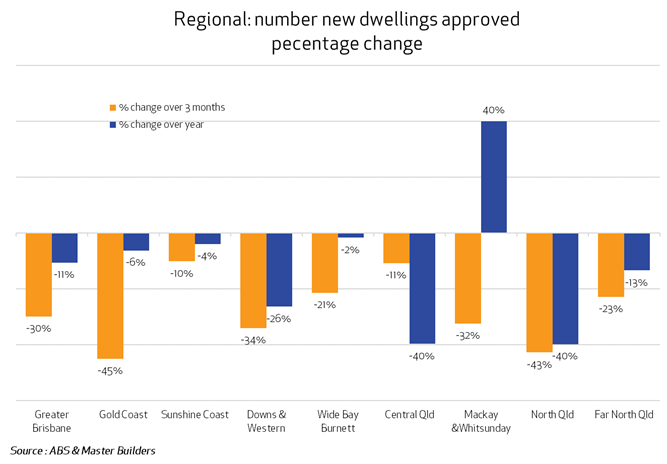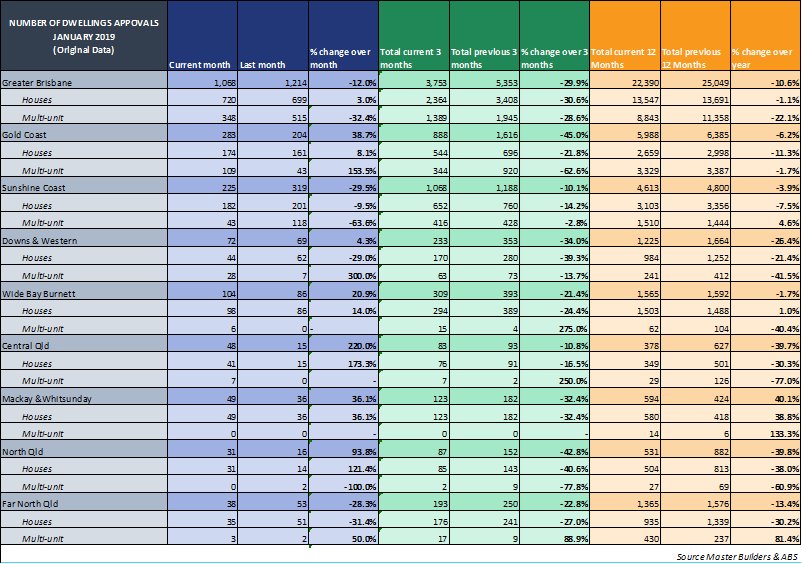 *Regional Queensland indicates regions outside south east Queensland.
Media enquiries
Christine Buzzard, Digital Communications Advisor via email or 3225 6418
Julie Russell, Manager Communications & Media via email or 3225 6436
Leah Kidd, Communications Advisor via email or 3225 6424