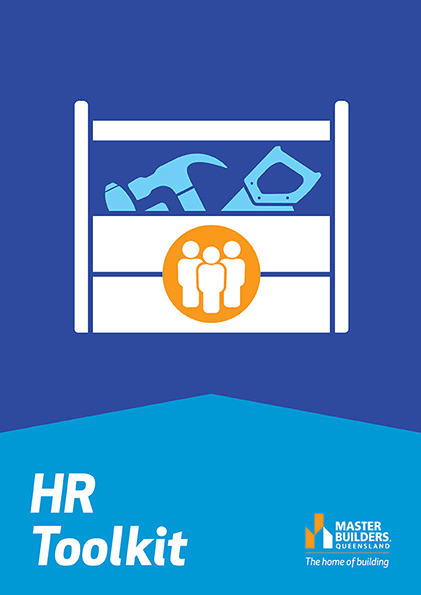 Master Builders HR Toolkit is here to make your job easier.
With a complete suite of documents and templates to help human resource, payroll staff, supervisors and managers through the employment lifecycle, it's a one-stop-shop for managing your employees, improving your professionalism and making sure you're compliant.
It's got everything – policies, procedures, checklists, forms, letters – you name it.
Plus, free document upgrades are included for the first 12 months after purchase.
The benefits of using the Master Builders HR Toolkit include:
90 easy-to-use templates and documents
It's a complete HR resource
It's affordable – just $99 Inc. GST
You can customise the templates with your company logo
It's supplied on USB and can be easily purchased via our eShop
It's supported with 12 months of free document upgrades from the date of purchase in the event of legislative updates.
Get it now on USB for just $99 plus postage and you'll have the added support of our HR experts just a phone call away to help you implement it.