What you need to know about the waste levy commencing in 2019
What you need to know about the waste levy commencing in 2019
24 June 2019
A waste levy of $75/tonne will commence from 1 July 2019.
A higher rate of up to $155/tonne will be charged on regulated waste (e.g. asbestos, white goods and architectural and decorative paints).
The levy rate will increase by $5 each year over the next four years.
Who pays?
The operators of the waste disposal facilities will be responsible for collecting the levy. GST will also be charged on the levy by the waste facilities.
The government claims that the levy will have no direct impact on households; however, this will not be the case for those wanting to build a new home or renovate their existing home.
Preparing for the changes
The waste levy will mean additional operational costs for building and construction work. With the average new home build or major renovation site generating up to 20 tonnes of waste, the levy could add up to $1,500 to the cost of this disposal.
Builders and contractors should assess their waste management policies and fine-tune where possible, as well as ensuring that the levy is accounted for in quotes and building contracts going forward.
For building projects already underway that will continue beyond 1 July 2019, you will need to determine how you manage the additional costs the levy will impose.
You may be entitled to a variation under your contract for this additional cost, but not always and not automatically. Strict timeframes may also apply for when the variation must be submitted, so ensure you review your contract urgently.
There are some exemptions, include waste resulting from a declared natural disaster, such as a cyclone, bushfire or flood.
Need advice on the best way to manage the levy within your business and contracts? Contact us for member-only assistance – we can talk you through the options available to you.
You should also understand how your local council fee structure will be impacted.
Where does it apply?
The levy will apply to a designated 'levy zone' covering the populated areas of Queensland. This recognises in part the special needs of remote Queensland communities and removes the administrative cost of collecting, remitting and reporting against the levy.
If the waste is generated outside of the levy zone no levy will be charged. However, if waste is generated in the levy zone and dumped outside the zone, the levy will still be charged. How this will be policed remains to be seen.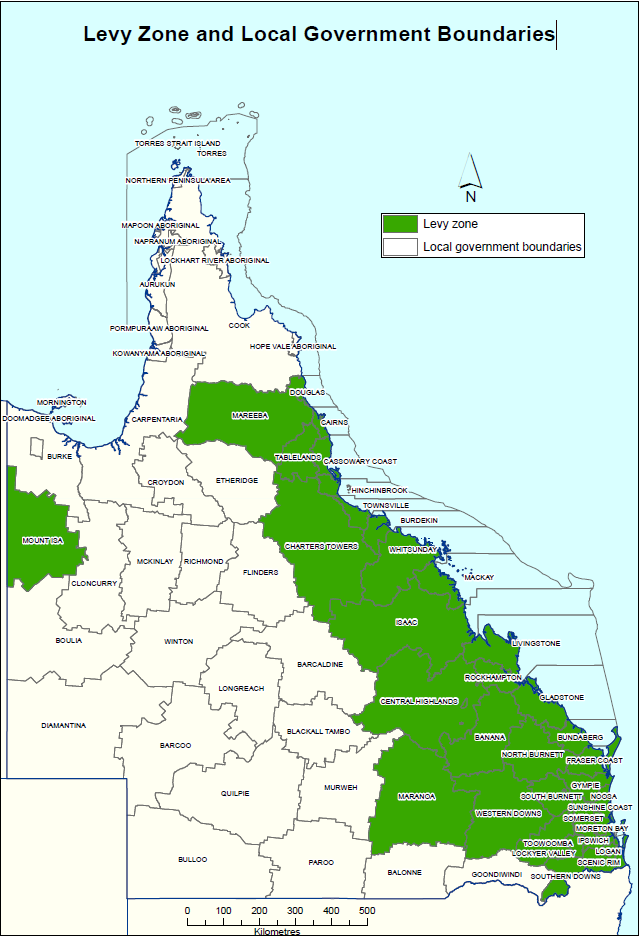 More information
The Queensland Government website has general information for businesses about the levy, as well as tips for managing waste and exempt waste.