The day-to-day operations of Master Builders is overseen by the Senior Management Team.
---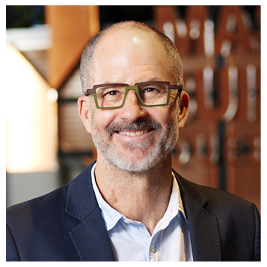 Paul Bidwell, CEO
Paul joined Master Builders in July 2009 with 18 years' private and public sector experience in policy planning and analysis. Paul was appointed as Chief Executive Officer (CEO) in May 2022 after eight years as Deputy CEO.
He previously worked with the Chamber of Commerce & Industry Queensland (CCIQ), Herron Todd White Property Valuers and AgForce Queensland.
Paul is a qualified valuer with tertiary qualifications in urban and regional planning, and business administration.
As CEO, Paul works closely with the Board and committee members, who are representative of the broader membership base, and key Master Builders staff to develop industry relevant recommendations on policy and other issues, ensuring that policies and recommendations are directly reflective of members' needs.
---
Sue-Ann Fresneda, Deputy CEO
Sue-Ann was first appointed Director of Business Development & Membership in 2013, followed by Deputy CEO in in July 2022, bringing to the role strong
commercial acumen in business development, marketing, innovation and product development.
She joined Master Builders after almost 20 years at News Limited (now NewsCorp), where she worked her way up from Advertising Sales Executive to various management roles, including Sales Director and General Manager – Operations for Queensland. In the latter recent position, Sue-Ann was responsible for managing operations across Queensland locations, including Cairns, Townsville, the wider Brisbane area and the Gold Coast.
---
General Management team
Adrian O'Grady – General Manager – Finance & ICT
Alanna Hardy – General Manager – Events & Sponsorship
Cassandra Dalton – General Manager – Marketing
Craig Dearling – General Manager – Workforce Services
Jacquie Guy – General Manager – Membership & Sales
Julie Russell – General Manager – Corporate Relations & Governance
Kylie Fletcher – General Manager – Training
Kate Raymond – General Manager – Advocacy & Policy
Mikki Richardson – General Manager – People & Capability
Ryan Houston – General Manager – Insurance
Tony Mitchell – General Manager – Building Services & Licensing
Master Builders Members Legal
Julian Lane – Principal Lawyer
---