In line with Master Builders' Constitution, the management and control of the association is vested in the Board, which is elected by the Master Builders Electoral College (MBEC) every three years.
The Board, which meets monthly, is responsible for the governance and strategic direction of Master Builders.
Board 2022-2025
Brett Johnston
President
As Managing Director of Paynters, Brett has worked in multiple roles throughout the business over 25 years, gaining invaluable experience and a deep understanding of the industry.
Brett is an advocate for construction issues affecting businesses and aims to challenge assumptions within our industry. He has been a MBEC member since 2016 and an active participant on the construction committee for the last six years.
Prior to joining Paynters he completed his carpentry apprenticeship and remains passionate about promoting skills training for the next generation.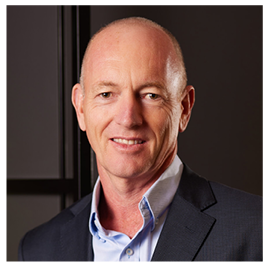 Stephen Havas
Chairman Housing
With more than 20 years of experience under his belt, Stephen is currently Director at Garth Chapman Queenslanders, a prominent south east Queensland builder renowned for their award-winning home designs, quality and timeless style.
Bringing significant financial and corporate governance experience to the Board, Stephen is focused on assisting Master Builders in its strategic direction to best represent members' interests and influence relevant stakeholders.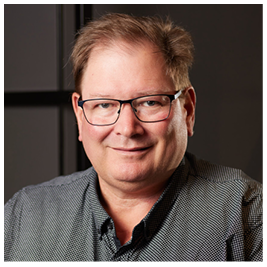 Chris Taylor
Chairman Construction
With a construction industry career spanning many years, Chris started his career in finance before progressing through the ranks of family owned, Taylor Builders Pty Ltd.
Currently the Managing Director, he has held a number of roles and has significant industry and business experience. His extensive credentials include a Bachelor of Commerce, Post-Graduate Diploma in Construction, Open Builders Licence and a Bachelor of Laws.
He has a passion for training and is a big supporter of apprentices.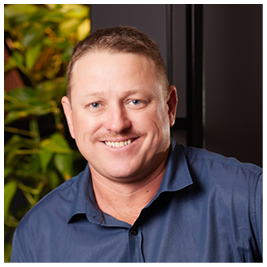 Geoff Baguley
Board Member
After completing his apprenticeship in 1999, Geoff went on to start up Baguley Developments Pty Ltd in 2002, which has since become Mackay Property Maintenance Pty Ltd.
He has been a Master Builders member for more than 15 years and involved with the local committee and MBEC (formerly State Council) for the past six years, including the position of Local Committee of Management Chair since 2012. Geoff is also the Divisional Representative for Mackay & Whitsunday.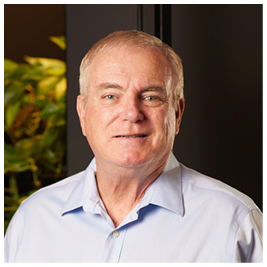 Don Dixon
Board Member
Don brings a variety of industry experience. Following completion of apprenticeship in carpentry and joinery, Don traded as a building contractor for eight years, followed by roles as site manager, project manager and marketing manager within the Lend Lease Group of companies in New South Wales. Moving to Queensland in 2002, he has spent 15 years operating a building consultancy practice, specialising in dispute and litigation.
Don also holds an Open Builder Licence, a Certificate III in Construction Waterproofing, has completed a completed residential inspectors course, is certified in asbestos removal and is also a Pool Safety Inspector.
Ben Garland
Board Member
Ben started his career as a carpenter and joiner in 1995 and has worked in the residential construction sector ever since.
He is currently the National Building Manager for Coral Homes and has been in this role for the past eight years, where he oversees the construction of approximately 1,100 detached homes per year. In his current role, he also manages HSE, Warranty, Risk and Legal Compliance for the company which are all critical areas for compliance.
He has been on the Master Builders Housing Sector Committee for the past nine years and looks forward to using this experience to make a proactive contribution at the Board level.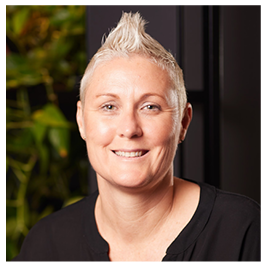 Angela Scott
Board Member
Angela is Director of Bungalow, a custom home building business based in Hervey Bay and also owns a private certification business, Coast Wide Certification QLD, and a custom home builders business consultancy, Designher Builder.
Following completion of her science degree, Angela completed her Certificate IV in building and construction, a Certificate IV in project management, as well as completing the training to enable her to provide energy rating certificates using BERS Pro to other builders within the Wide Bay region.
She runs all aspects of the business from administration through to design and drafting all of their client's custom homes.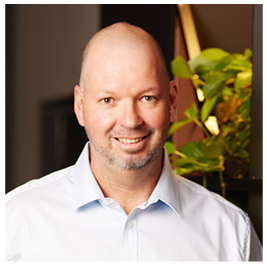 Justin Stainton
Board Member
A third generation builder with over 25 years of industry experience, Justin is General Manager and a director of RCQ Projects having worked in several positions within the company. Prior to that Justin worked in his family's business renowned for award winning design and construction of high-end housing.
Having served previously on the state Housing Committee and as a local committee member of the North Queensland and Sunshine Coast, Justin has a wealth of experience in both residential and commercial sectors. He holds degrees in construction management and law and is strong advocate for industry fairness and sustainability.
---
Board 2019-2022
Ralf Dutton (President)
Stephen Havas (Chairman Housing)
Mark Spry (Chairman Construction)
Geoff Baguley (Board Member)
Drew Brockhurst (Board Member)
Brett Johnston (Board Member)
Christopher Taylor (Board Member)
Board 2016-2019
Ralf Dutton (President)
Ross Hogno (Chairman Housing)
Mark Spry (Chairman Construction)
Geoff Baguley (Board Member)
Drew Brockhurst (Board Member)
Adrian Gabrielli (Board Member)
Nick Herron (Board Member)
Peter Schriek (Board Member)
Rod McDonald (Board Member)
Board 2014-2016
Nick Herron (President)
Rod McDonald (Chairman Construction)
Ralf Dutton (Chairman Housing)
Peter Schriek (Board Member)
Geoff Baguley (Board Member)
Drew Brockhurst (Board Member)
Adrian Gabrielli (Board Member)