Master Builders is the home of building. With more than 8,500 members, we're the peak industry association representing building and construction in Queensland since 1882. We support our members to operate professional and profitable businesses that deliver superior quality outcomes to their customers.
As the number one source of practical and relevant building information, we keep our members informed with regular updates on changes to laws, codes and regulations, employment and wages, and health, safety and environment.
Strength in unity
Master Builders relies on strength in numbers to represent the interests of our industry. The stronger our membership base, the louder our voice. Our unified approach and commitment to comprehensive research and assessment of industry issues give us significant influence.
We use this influence to lobby all levels of government. Master Builders is heavily represented on key industry bodies and actively involved in developing policy. Our voice carries through regular and topical industry reports.
One industry, one contact
In today's demanding work environment, where change is a constant, complexity is the norm, and new issues arise daily, having Master Builders as a single point to turn to is a distinct advantage to our members.
Members don't need to understand every facet of what we do. They just need to know that we're on their team – acting as a mentor and advisor when they need support and guidance.
Our community
Together we represent all sectors of building and construction. Our leadership team, staff, supporters and members unite with a shared purpose – to protect the industry, its people and its future.
We believe Queenslanders deserve a passionate and inspired leader, and that each of our members can advance. With quality training courses developed specifically for the industry; expert advice on building, laws and contractual matters; employment and wages support; workplace health and safety advice; and a dispute resolution service, we help each person to become a leader in their field.
We also save our members time and money, helping them to operate a successful business through cross-industry networking opportunities, exclusive member discounts, the Find a Master Builder service, Master Builders Housing & Construction Awards program and our unique display villages concept.

Our members
Association of the Year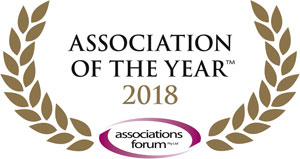 Master Builders Queensland has been named as the Association Forum's Association of the Year for 2018.
Announced at the 2018 Associations Forum National Conference Dinner, Master Builders was recognised for their work on ensuring strong results that allow us to reinvest in products and services that benefit members.
The Associations Forum is a commercial, member-based network of 500 associations, charities, clubs, societies and other not-for-profit organisations. Widely recognised as the premier meeting for the association sector in Australia and New Zealand, the Associations Forum National Conference sees experts gather to lead discussions on the key issues affecting associations.
What our members say
It's one thing for us to tell you what we're all about, it's another to hear it from our members.
Gerhard Linder Central Queensland Tradie
Master Builders has a credible influence on the job site. The local Central Queensland office has been very helpful and supportive and they always answer any questions I have.
Jason Spaull Coastal Asbestos Removal
I can always rely on Master Builders to give insightful answers no matter how complex the situation. Without its ongoing support and expertise I wouldn't be able to run my business as effectively
Paul Oldfield Intex Glass Frameless Specialist
I take advantage of the networking opportunities with likeminded professionals and use my membership to remain abreast of industry changes and products. Access to contracts and vital business information is also very important.
Brad Nairn Managing Director of Manly Concrete
I am a Master Builders member because they assist our business in every manner – everything from marketing to contractual matters. I have found over the years that the insurance provided by Master Builders is the best and most affordable in the industry. We have checked the pricing on many occasions and Master Builders always has the best policies and pricing.