8 March 2021
ANDY King has lived and breathed building and construction all her life.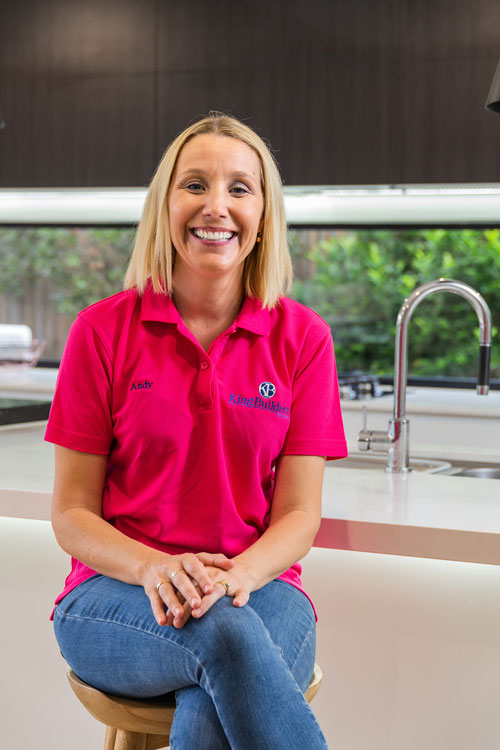 As a child, scaffold was her "monkey bars", and building sites inspired imaginative play as her "parks". Her mother is an interior specialist, her father and brother are both builders – and she married one.
The mother of four is now regarded a leader and influencer in the industry – but despite being seemingly destined to take the path she did, Andy's rise to the top of her game hasn't been simple.
The theme for International Women's Day 2021 is Women in Leadership: Achieving an equal future in a COVID-19 world. March 3 – 14 also marks Queensland Women's Week 2021: Celebrate our present. Own our future.
Like many women and girls around the world, Andy's success story is punctuated with the challenges she's confronted – and overcome.
Beginning her career as a teacher, she juggled the administration of family business King Builders while working full-time – and while undergoing numerous rounds of IVF to bring four beautiful children into the world with her husband Brendon.
"We kind of did that thing where we went out and quoted every single job – everyone that rang you'd go out, so Brendon was spending every afternoon and night and weekends quoting, and we kind of got to the point where we were like, this isn't a great way to run a business," Andy said.
While there was plenty of bathroom and kitchen work flowing, the ambitious couple wanted to get into more major renovations and high-end new builds. After hiring a business coach and marketing expert, the pair overhauled all their systems and processes – and haven't looked back since.
Now working full-time as a project manager, and assisting clients with renovating and building their dream homes, Andy believes the industry's culture has shifted so that women are a lot more accepted.
"It was quite funny with my name being Andy, often I found when people were dealing with me when I was emailing back and forth, they thought I was a man.
"So it was interesting the first time I had a phone call with them they'd say 'Oh I'm actually after Andy' and I'd say 'Yes, that's me'. Then a few of them would say 'Oh well is Brendon available?' – once they worked out that I was a female.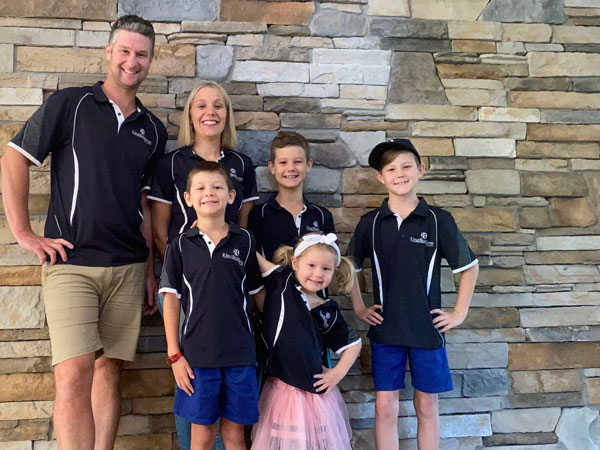 "In the past I had men challenge my role in the business – because of my gender – but this was years ago and I can't remember the last time this has happened. I have witnessed a huge shift over the years.
"Also, not always, but a lot of the time when we meet with clients, the women are the decision-makers in the building process. So when we go to a sales meeting Brendon and I both go – and it gives us a bit of an edge where we get the feedback that they really like that there's the two of us there to give the different perspective… and to build that trust."
A new study by Construction Skills Queensland shows the participation of women in construction trades has jumped to almost 5 per cent over the past five years, numbering over 13,500 in 2020 – more than double the figure 20 years ago.
"All the men I work with are really supportive and love having women working alongside of them in the building game. The subbies are always calling on me for things, and we employ female tradies who are valued members of our team," Andy said.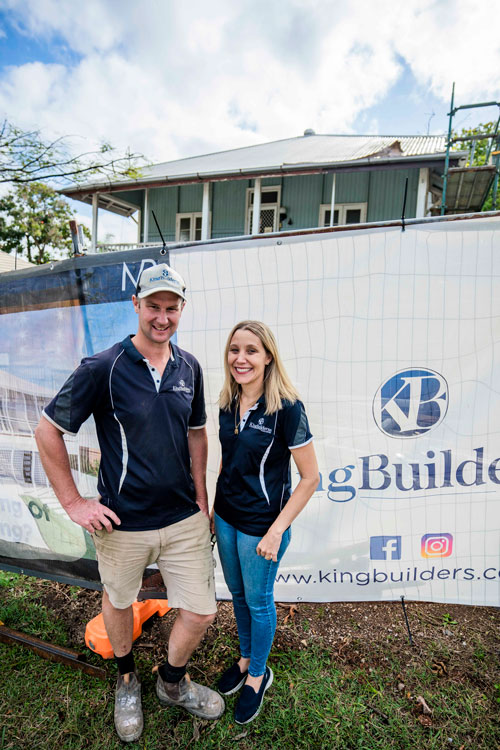 "I love the building industry – I've kind of gone from a fairly female-dominated industry to a fairly male-dominated one. I love the trades on site, I love the positivity, the happiness – I just find it a great workplace – and I really enjoy the banter and stuff that goes on, on site."
Andy said one of the best aspects of her job was supporting and being backed by other women.
"I network with and mentor a number of women in the industry where we work together and share ideas, resources and support. Some of these women are in Melbourne and Sydney – but we work together to make our businesses better."
If you're a woman doing great things in construction, we want to celebrate you! To nominate for the 2021 Housing & Construction Awards Women in building award, head to https://www.mbqld.com.au/hcawards