Become an eDocs master
Take a deep dive into our eDocs online platform, master the breadth of functions and get insider tips and tricks. Make your day-to-day easier by speeding up business contracts and documents processes.
Learn from a Master Builders eDocs expert on how to prepare and send contracts and safety documents in a flash. Choose from a beginners course, or an advanced course and discover all the advanced features designed to make the contracting stage easier.
Why enrol?
Master Builders' electronic documents and online core services – eDocs – system is here to make your contracts a breeze. Offering a complete suite of head contracts, supporting documents and WHS documents, in both the commercial and residential sectors, eDocs makes managing your contracts easier.
Our eDocs Deep Dive workshop will teach you the ins and outs of the system, plus all the insider tips and tricks to help you power through business faster.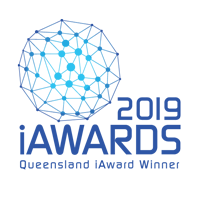 Course outline
Getting started (beginners) course:
Create your business profile (including logo and licence details)
Create a document (residential, commercial, subcontract or safety)
Navigate the functions of the document wizard (including steps, links, auto-calculations and overrides, document statuses)
Reference general conditions of a contract within the Wizard
Print documents to PDF and saving to your own local storage environment
Add credit to your eDocs account
Retrieve important information in the noticeboard
Access helpful resources to assist you with your contracting needs
Q&A opportunity.
Advanced course:
Create jobs to organise your documents
Share documents with your clients
Sign your documents electronically via DocuSign (and manually)
View the document activity log
Find and print your credit purchase invoices
Understand document storage limits and the automated deletion process
Manage users on your eDocs account
Q&A opportunity.
Course details
This course is made available exclusively to Master Builders members and their employees.
Duration
One hour
Delivery
Livestream online interactive workshop
Cost
Free for Master Builders members
Outcome
This is not a Nationally Recognised Training course.
You will receive a Statement of Completion.
Prerequisite
Attendees should have a basic level of contract usage knowledge
Eligibility
Students must be an eligible eDocs member. Candidates should be able to demonstrate a sufficient level of language, literacy and numeracy (LLN) skills. All participants must be members, or employees of members of Master Builders.
Upcoming dates
This is a Master Builders member-only course: free for members. If you are a Master Builders member, choose from the below course options to book. Need help? Give us a call on 1300 13 60 02.